Quarries Health And Safety
Designed for safety and security.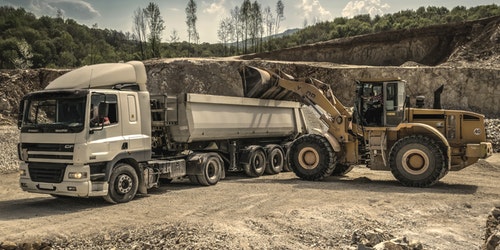 Over the years our pneumatic tube systems have assisted Aggregate suppliers and Quarry owners in implementing Health & Safety guidelines for drivers delivering and despatching aggregates from quarry sites.
Mining is a major hazard industry, hence strict Government Health & Safety legislation and policies covering transport drivers, quarry mining and the use of explosives.
Over the past few years accidents and injuries on quarry sites have been greatly reduced by removing the need for drivers to leave their vehicles.
Air tube systems have become indispensable in Quarries as a means of improving H&S policy. As drivers approach quarry weighbridges, delivery or despatch documentation can be promptly sent between driver and site office without the need for the driver to leave his cab.
Supported by an intercom system the drivers can communicate directly with the site staff as well.
Found Something Interesting?
Simply use this form on the right to submit what you found interesting. We would like to hear from you and give some advice on your position when considering new cash safety systems for  your business.